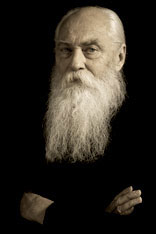 Born in 1941, Nordahl grew up on a farm in Minnesota. He drew and painted from an early age.
In 1978, Nordahl began painting the Apache. Of all the Native American tribes, the Apache continue to be the least known or understood.
In 1988, Nordahl began painting for Michael Jackson. Together, they created paintings and plans for amusement parks and attractions in Las Vegas. This working relationship continued till Michael's death in 2009.
Nordahl lives in Santa Fe, New Mexico and continues to paint the Apache as well as fantasy, people and animals. His paintings can be found in museum and private collections in the U.S. and many foreign countries.